The Utah Chapter of ASPA strives to bring public administrators together to discuss important issues. We have a diverse group of members from a wide range of public and nonprofit organizations working to achieve our mission.
ASPA is the leading interdisciplinary public service organization that:
Advances the art, science, teaching, and practice of public and non-profit administration.

Promotes the value of joining and elevating the public service profession.

Builds bridges among all who pursue public purposes at home and internationally.

Provides networking and professional development opportunities to those committed to public service values.

Achieves innovative solutions to the challenges of governance.
The American Society for Public Administration is the largest and most prominent professional association for public administration. It is dedicated to advancing the art, science, teaching and practice of public and non-profit administration. ASPA's four core values are:
Accountability and Performance

Professionalism

Ethics and

Social Equity
Meet Our Utah ASPA Council
2020 | 2021 Council
Matthew Dumont, President
---
Chief Deputy of the Corrections Bureau, Salt Lake County Sheriff's Office Matt Dumont is a twenty-three year member of the Salt Lake County Sheriff's Office and currently serves as Chief Deputy for the Corrections Bureau. He is happy to return as the ASPA Utah Chapter President, a position he also held in 2009-2010. He earned his Masters of Public Administration from the University of Utah in 2003. Matt has a Bachelor's Degree in Criminal Justice from the University of Nebraska at Omaha. He enjoys spending time with family, traveling and spending time outdoors.
---
Stacee Adams, President-Elect
---
Communication and Public Engagement Leader at Avenue Consultants
Stacee Adams is a first-generation college graduate and received her Master of Public Administration from the University of Utah. She spent the first part of her career working in the public sector for Salt Lake County and the Utah Department of Environmental Quality before venturing into the private sector where she is now a Communication and Public Engagement Leader for Avenue Consultants, a locally owned engineering firm in Taylorsville, Utah. Her education and career have helped her fulfill her purpose of connecting communities throughout Utah to the resources and opportunities they need to create a better quality of life for themselves and their families. She currently serves as the vice president of ASPA Utah and is the Past President of IAP2 Intermountain Chapter, where she's spent the last six years building civic engagement skills for the public and strengthening the practitioner community in the Intermountain West. She loves to garden, but isn't really good at it, walk her dogs, and be as cool in real life as her three incredible nieces thinks she is.
---
India Nielsen Barfuss, Secretary
---
Program Manager, Utah Office of Outdoor Recreation - Governor's Office of Economic Development India Nielsen Barfuss is a native Utahn and proud Weber State Wildcat. She joined the Office of Outdoor Recreation shortly after finishing her Master of Public Administration degree with a parks and recreation focus. She served in the State Elections Office under Lt. Governor Cox for four years and loves obstacle course racing, backpacking, and her rescue cat.
---
Thomas Young, Treasurer
---
Senior Economist, Office of the Legislative Fiscal Analyst - State of Utah
---
Rachel Black, Member-at-Large
---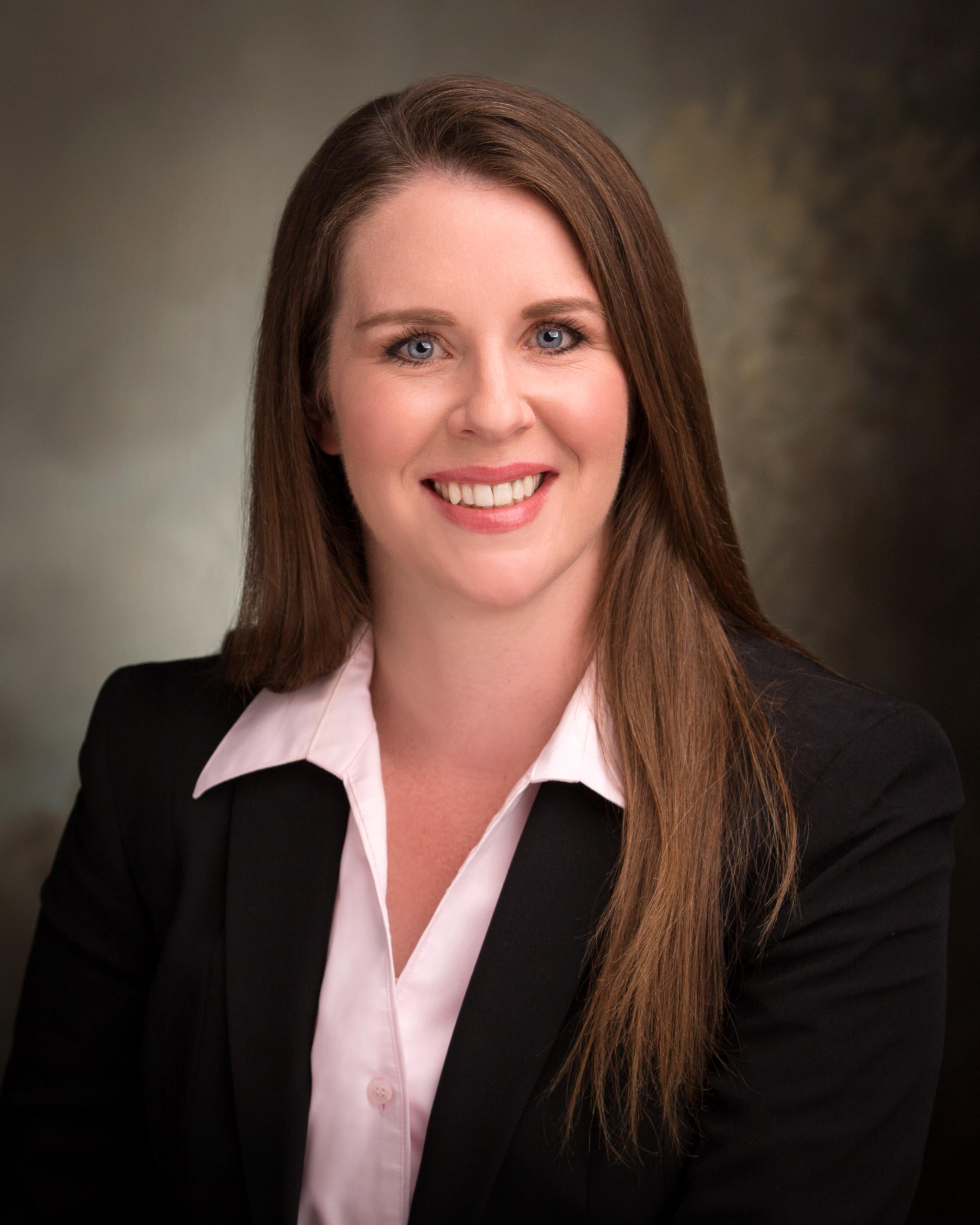 Salt Lake County Health Department
Rachel Black, MPA, LEHS. Rachel has worked for the Salt Lake County Health Department since 2014. She works in Environmental Health, and Supervises SLCO Covid-19 Testing Events. She is the instructor for Startups by Westside Leadership Institute, a nonprofit incubator with University Neighborhood Partners. Rachel worked with University of Utah Professors Dr. Jesus Valero and Dr. Lena Svedin on the development of Utah Statewide Strategic Plan on Homelessness. Rachel partnered with Dr. Jesus Valero at the University of Utah and Dr. Marina Saitgalina at Old Dominion University to conduct a national survey on nonprofit incubators and presented at ARNOVA's Conference in San Diego and ANSER Conference in Vancouver B.C. in 2019, their work has been submitted for publication.
---
Mauricio "Mo" Laguan, Member-at-Large
---
Program Manager, University of Utah Office of the Associate Vice President for Health Equity, Diversity & Inclusion Mauricio "Mo" Laguan works as a Program Manager at the University of Utah in the Office of the Associate Vice President for Health Equity, Diversity & Inclusion (OHEDI). Mauricio passionately works towards closing social inequities through informed policy implementation, culturally competent management, and leadership development. In his inaugural role in OHEDI, he continues to practice new program implementation, focusing on recruitment and retention of underrepresented faculty, staff, and learners in health science education. Ultimately, Mauricio's goals of advocacy and leadership training for diverse populations is at the forefront of his career. He has two Bachelor of Arts (B.A.) in International Studies and French Language and Literature. He is currently a graduate student in Public Administration and Gender studies and his research focuses on intersectional, critical, and feminist practices to racial and social justice.
---
Jeff Mulitalo, Member-at-Large
---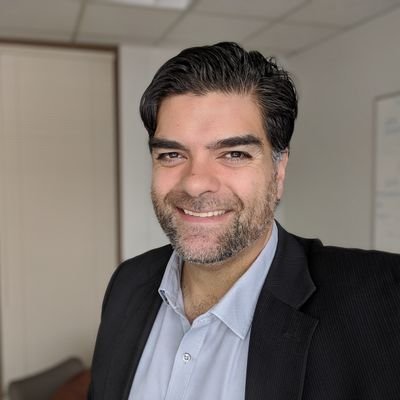 Deputy Director and Chief Strategy Officer - Utah DHRM
---
Megan Medina, Past-President
---
Bennion Scholars Program Manager, Bennion Center - University of Utah Megan Medina likes growing programs and people. She's happiest when she is mentoring and encouraging students, which is part of the reason why she's so excited to direct the Bennion Scholars program. A native of North Dakota, Megan's an avid traveler. She spent time living and teaching in China and loves the outdoors.
---
David McEntire, Member-at-Large
---
Professor, Utah Valley University
Dr. David A. McEntire is a professor teaching Emergency Management, Homeland Security and National Security courses in the Emergency Services and Criminal Justice Departments at Utah Valley University. Prior to his arrival at UVU, Dr. McEntire was a professor at the nation's first degree program in Emergency Management at the University of North Texas.
Dr. McEntire's academic interests include emergency management theory, international disasters, community preparedness, response coordination, vulnerability reduction and terrorism and homeland security. He has received several grants and has conducted research in Peru, the Dominican Republic, Haiti, Texas, New York, California and Utah.
Dr. McEntire is the author or editor of several books including Disaster Response and Recovery; Introduction to Homeland Security; Disciplines, Disasters and Emergency Management; and Comparative Emergency Management. He has also published more than 115 chapters and articles. His work in Disaster Prevention and Management received Highly Commended and Outstanding Paper awards.
McEntire has presented papers internationally as well as at the National Science Foundation, the National Academy of Sciences, the Disaster Research Center, the Natural Hazards Center, and the Higher Education Conference at FEMA's Emergency Management Institute.
Dr. McEntire is the former Dean of the College of Health and Public Service at Utah Valley University in Orem, Utah. During his tenure, a number of new programs were added and enrollment increased dramatically. He helped to bring in over $2.5 million in donations. With these and other appropriated funds he was able build a lab and offices for the Physician Assistant Program and renovate Hangar B, the Crime Scene House, the Dental Hygiene Clinic, the Nursing Lab, and the EMT/Paramedic Lab. He also helped various programs acquire 13 new aircraft, 2 aircraft simulators and 3 fire engines.
In 2010, Dr. McEntire was recognized as the Dr. B. Wayne Blanchard Award Recipient for Academic Excellence. He was given the Scholarship of Teaching and Learning Award in 2018. Dr. McEntire is also recognized as a Senior Fellow for the Higher Education Academy.
Contact Information:
David A. McEntire, Ph.D., SFHEA
Utah Valley University
david.mcentire@uvu.edu
---
Joel Vallett, Member-at-Large
---
Faculty, Southern Utah University
Joel Vallett is on the faculty at Southern Utah University (SUU), and he teaches in the Master of Public Administration (MPA) program. His research interests center around policy incentives as a driving force for policy implementation, success, and ethical decision making. His professional experiences include negotiating multi-million-dollar contracts as a DOE Contractor. Joel looks forward to bringing his experiences and research in serving on the ASPA-Utah council.
---
J. Steven Ott, Advisor
---
Steven Ott is Professor Emeritus of Political Science/Public Administration and former Dean of the College of Social and Behavioral Science, Director of the Master of Public Administration Program, Interim Director of the MS program in International Affairs and Global Enterprise, and Director of the University of Utah's Institute of Public and International Affairs – all at the University of Utah. He teaches and has written extensively about organization theory and organizational behavior in the public and nonprofit sectors. He has been actively involved in advancing public administration education in the U.S. and internationally. Prior to the University of Utah, he was Director of Graduate Programs in Public Administration at the University of Maine, Special Assistant to the Dean of the Graduate School of Public Affairs at the University of Colorado at Denver, and an executive with a Denver, Colorado-based management consulting firm. His Ph.D. is from the University of Colorado, M.S. from the Sloan School of Management at the Massachusetts Institute of Technology, and B.S. from The Pennsylvania State University.
---
Jennifer Maurine Seelig, Advisor
---
Jennifer Maurine Seelig has been involved in politics and public service for more than two decades at a policy-making and leadership level. She was a policy and research analyst for the Salt Lake City Council between 1995 and 2000. She served as a policy and research analyst for Salt Lake Mayor Rocky Anderson between 2000 and 2001, with primary responsibility for the Americans with Disabilities Act and for a broad range of policy issues that required thoughtful evaluation and review before being presented to the Mayor for action. She additionally served as the communication and legislative policy analyst for the Utah League of Cities and Towns, which acts as an advocate for issues vital to residential communities across the state. From 2003 to April of 2014, Jennifer worked for 1-800 CONTACTS as their Associate Director of Governmental Relations. Between January of 2016 and January of 2020, Jennifer served the City of Salt Lake in Mayor Biskupski's office as a Senior Policy Advisor and Director of Community Empowerment. Currently Jennifer teaches public administration classes at the University of Utah and serves as the Director of Community Partnerships within the Institute of Government and Politics and Utah State University. Jennifer was elected by District 23 residents in November of 2006 to serve in the Utah House of Representatives. In 2012, her peers in the Utah House Democrat Caucus elected her into the leadership position of Democratic Leader. She is the first woman to serve in this role. Prior to holding this position, Jennifer served in the capacities of Utah House Democratic Caucus Manager and Caucus Whip. Jennifer retired from elected service in 2014 in order to finish her PhD - which was completed in the fall of 2018 from the University of Utah. Her research interests include civic engagement, neighborhood-based governance, and women's political empowerment. She has a Master of Public Administration degree from the University of Utah and a B.A. in English from the University of Louisville.
---
---
2020 | 2021 Event Line -Up